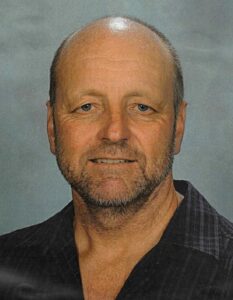 David Seymour has lived on the Northern Beaches all his life. After completing a Bachelor of Science (Chemistry) degree he had a career of 39 years teaching science, 33 of those at a local Northern Beaches high school. His love of the local bushland began as a young child exploring his great-uncle's property at Mona Vale which was later gifted to the people of NSW to form the Katandra Bushland Sanctuary. David and his family have had an active role in conserving and maintaining this parcel of local bushland for many decades and he is currently President of the Trust (since 2006) which administers the Sanctuary, continuing on from his father, the late Don Seymour who was in the role for over 35 years. David has been a PEF director since 2021 and is the current Chair.

David Poppleton grew up in Avalon and, as a student, fought for local environmental causes. After finishing a degree in Environmental Planning at UNE he went on to complete Post Graduate studies in Urban and Regional Planning and Urban Estate Management. David's employment history includes development management with Lend Lease, marketing management with Leighton Properties, and company management as founding National Director of Colliers Jardine Residential. David is Vice Chair of the Pittwater Sustainability Committee and Chair of the Careel Bay Pittwater Protection Association, who have led the fight against inappropriate development. David has been a PEF director since inception.

Roberta Conroy JP, BA, FICDA, Dip Gov, PG Enviro Stud Macquarie University. Rob was awarded Pittwater Woman of the Year 2020 in recognition of her major contributions to the environment and community, and Northern Beaches Council Australia Day Award for Outstanding Community Service 2020. Rob has lived in Pittwater with her family for 30 years and is a passionate and long-term advocate for the conservation of natural and cultural heritage values. Rob brings to PEF her experience as Director of ARRDENT Environmental Planning and Management particularly in the management of parks and reserves, cultural heritage, fire, pest species and water management. Rob has been a member of Northern Beaches Council Strategic Reference Group Environment for 6 years, making major contributions to the Directions Paper 2017 and the Towards 2040 Local Strategic Planning Statement, Reviews Bushfire Policy & Planning Zones, LEP/DCP and Resilience providing expert environmental advice. When executive member of Bayview Church Point Residents Association and as an active contributor to several federal, state and local government advisory panels and planning committees in the Northern Beaches area, Rob has achieved major outcomes for the protection and conservation of important environmental and community values and at the same time introduced strong governance principles for their ongoing operation Rob has been a director since 2017.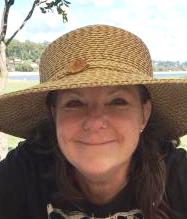 Jo Tulau has lived on the northern beaches since 1983 and has worked to inform, inspire and engage the local community to value and care for our natural environment ever since. After completing a BAppSc (Information) and GradDip (Environmental Management) she served as Manager of the Coastal Environment Centre 1997-2009 and then as Senior Natural Environment Officer (Sustainability) with Pittwater Council 2009-2014, before moving on to new challenges. Joanne recently completed a Master degree in Sustainability and Climate Policy, and is establishing a consulting practice specialising in reducing greenhouse gas emissions at the local community level. She has been an active member of Pittwater Natural Heritage Association (PNHA) since inception and is currently Treasurer of Clean Energy for Eternity (Northern Beaches). Joanne has been a PEF director since 2015.
Frank Bush
Past Directors: Marita Macrae, Angus Gordon OAM, Jara Krivanek, David Rissick, Bill Rooney, Lesley Stevens, Jim Longley, Alan Yuille, Geraldene Dalby-Ball, Cathy Griffin, Conny Harris, David James